Sean Ferrel Presents on the Future of Cloud at AITP San Diego Cloud Conference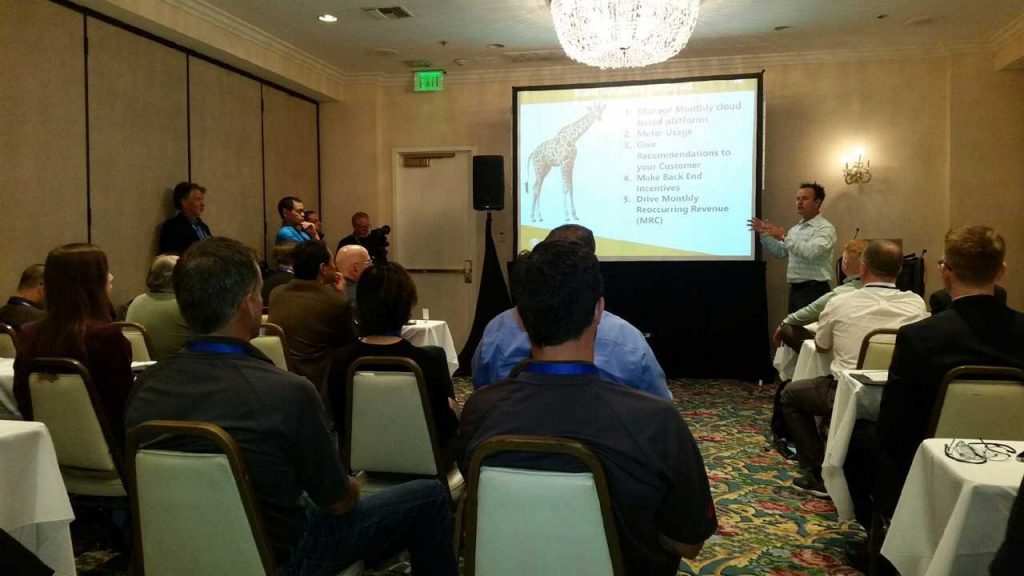 San Diego, CA – On Thursday, June 29th, StratoGator's Founder and CEO, Sean Ferrel, presented at AITP San Diego's 8th annual Cloud Conference. The "Cloud Computing and Beyond" conference held at Town and Country Mission Valley featured 400+ of IT professionals who are passionate about the professional growth and education of the SoCal IT community. Speakers throughout the day included thought leaders as well as peer use-cases on cloud, innovative technologies and Big Data/IoT.
Sean Ferrel talked about cloud marketplaces, brokerage and the long term effects of managing your customer's cloud strategy. The public cloud offers a whole new world of reoccurring revenue for all of us!
Over the next several years' public cloud management will be key to the success of both distributors and integrators alike. Cost management, brokerage, and overall management will be at the center of how we manage our customers and automation will allow us to quickly make informed decisions when working with providers.
Large Public Cloud Providers are just starting to gain maturity and most organizations are taking a deeper look at these utility models. While we all have our favorite cloud partners so do our customers and it's important we look at cloud much like we look at purchasing airline tickets; compare all brands and make sure getting from point A to B is seamless and cost effective.